Battle of the Bands: World Cup Competition
To kick of a new
"Battle of the…"
series, we're starting with music. Due to the huge array of talent [and some shite, Ed] there are 64 artists involved, however in future competitions we'll just go straight to the last 16.
It won't be too demanding on you, as all that you need to do is vote for your preferred choice, with maybe the odd comment as to why?
The 32 ties in the 'last 64' section will be spread over a couple of weeks, with each group of 4 ties remaining 'live' for approx 2 days, so get your replies in before the votes are counted and the next 4 ties are listed.
There are some huge fixtures in the first round, so let the voting, and the debate, begin.
Remember...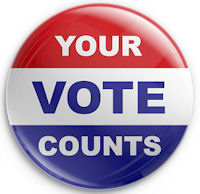 Small print:
If there is a tie in a vote, Molly (our dog) will be offered two doggy biscuits, to represent the two bands… the one she goes for first will be the winner.
You may abstain in a vote if you are not familiar with the music of either band in the tie.